Question:  Help! I just forgot my Windows 7 password and I do not know how to hack it. Do anyone know that? Do I have to re-install my system? I don't want to take it to the repair shop because it is expensive. Any solutions here? Thanks in advance.
Answer 1:  Don't worry about that. You can break Windows 7 password with the safe mode.
1. When laptop starts, please press "F8″ key.
2. At the "Advanced Boot Options" windows, choose "Safe Mode with Command Prompt" and then login Safe Mode with available administrator account.
3. Input "net user", press "Enter" key and then all the accounts will be listed.
4. Input "net user Lisa 012″ (Lisa is the forgotten account name and the 012 is Lisa's related account password.), press "Enter" key to finish  how to reset laptop Vista password.
5. Input "shutdown -r" and press "Enter" to restart laptop, then we can login "Lisa" account again. Then until now you have finished the steps of how to reset laptop password successfully.
Answer 2: Windows 7 adopted a new password protection system that we can't use the hidden administrator account by default. The problem is that when Windows 7 administrator password lost, we can hack Windows 7 password by using the hidden administrator account.
You could use some third party software if you lost Windows 7 administrator password. There is plenty of software which is used to recover Windows password available online. You can choose one of them to create a Windows password recovery disk. Here I highly recommend SmartKey Windows Password Recovery. Then you can follow these four easy steps:
Step 1: Download Windows Password Recovery and install it on another computer which has a CD/DVD writer.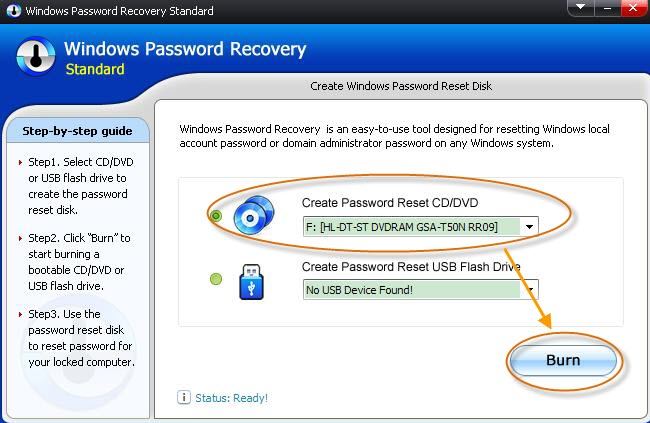 Step 2: Run the software and burn the ISO image file into a blank CD/DVD.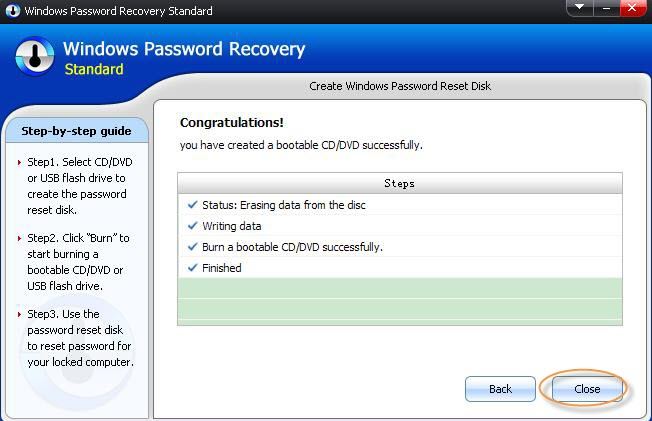 Step 3: Bypass Windows 7 password of administraor with nearly burned password recovery disk.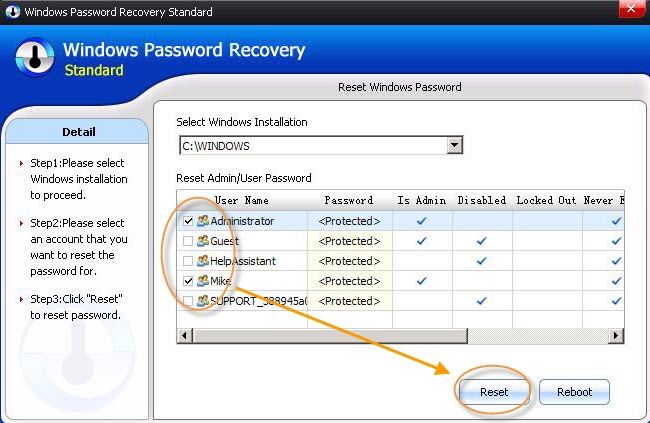 Step 4: Reboot your locked computer without a password required.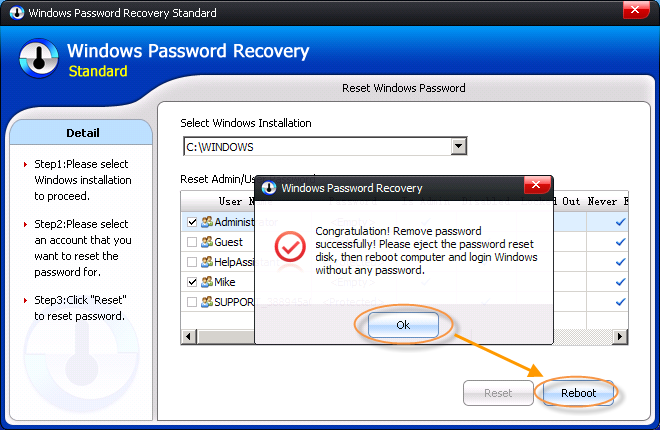 Hope to help you.
About SmartKey
SmartKey is a leading developer of password recovery tools for police agencies, state, and local government agencies. It has helped numerous businesses and private users with their password problems. Since 2005, the innovative and customer-focused software developer has developed a range of password recovery software, including the popular Windows Password Recovery, Word Password Recovery, and data base password recovery. For more information about SmartKey and its products, please visit www.recoverlostpassword.com